School Effectiveness
Our Approach to School Effectiveness
The Oxford Diocesan Bucks Schools Trust recognises its prime function is ensuring high quality education and outcomes for the children and young people in our academies.
We are committed to providing the highest quality support from members of a professional, skilled and experienced education team, working with governors, senior leaders and staff at each academy alongside their inspection outcome.
Every academy within the Trust is provided with 6 school improvement visits every year; focused on an agreed agenda for school development, combining national and local priorities, to enable each school to be confident in its provision and outcomes. This is supplemented by bespoke school development packages where schools and the Trust identify the need to build capacity in specific aspects of the school's life.
The trust works to a set of key values which it reflects in its school improvement principles:
All children and young people in ODBST schools deserve to receive education that is at least good, and which they enjoy;
Much of the expertise which ensures schools are good or better is located in our schools and maximising and sharing this builds strong working relationships with education leaders;
Support and challenge for our schools is provided on the basis of the information gathered from the schools and our work with them to inform need, monitor progress and assess performance;
Additional support and challenge is provided to schools in proportion to need and where concerns are identified, both the support and challenge increase responsively.
providing a tailored, needs-led package of support that meets the individual requirements of each academy;
A balance of quality assurance, accountability and leadership challenge, with actions that promote the growth of our schools through networking, peer reviews, shared coaching and development programmes;
Commissioned and regular work with governors and senior leaders in our schools to facilitate the sharing of good practice, explore effective and developmental peer to peer practice and provide school to school support both within the Trust and with external partners.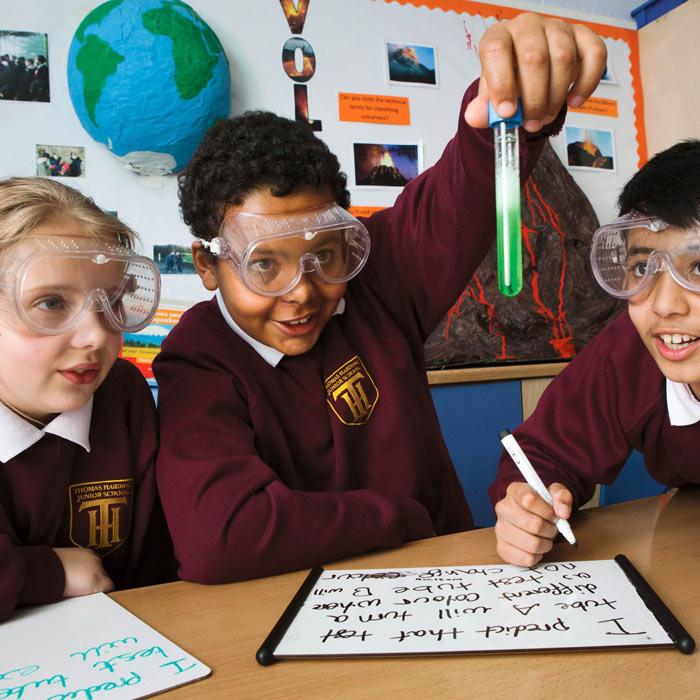 Our school improvement team is led by our Director of Schools and comprises of:
Experienced school improvement professionals
Serving school inspectors – lead and team across the full age range
Phase and aspect specific consultants
Experienced headteachers including NLE's,
Outstanding school based practitioners
Direct School to School Support