Local Governors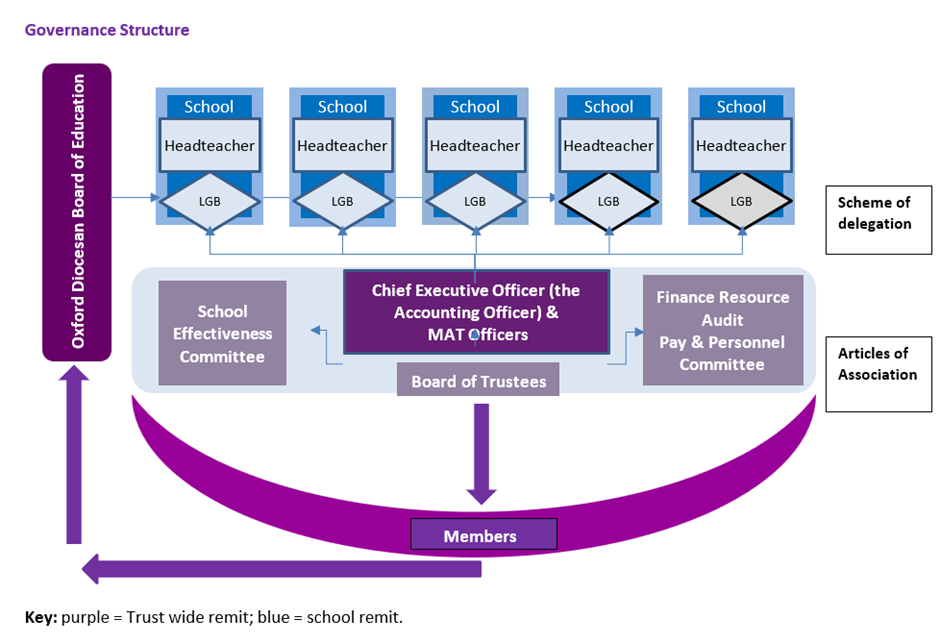 Local Governing Bodies
The Oxford Diocesan Bucks Schools Trust seeks to empower and support our academy schools to excel. Local Governing Bodies are a vital part of this process, providing strong leadership, community involvement and accountability to allow all of our children to thrive.
The Trust supports local governors and clerks to do this work in a variety of ways. These include providing:
Ongoing advice and support about local governors' statutory and school improvement responsibilities
A telephone and email helpline
Support for clerks
Quality checking of minutes of meetings
Customised training courses
Access to training courses
Induction
Regular Briefing Sessions
We also administer the appointment of local governors to our academy schools.
The Trust's Service Level Agreement with the Diocese gives our governing bodies access to their training opportunities. Local Governing Bodies can access training by applying through the ODBE Website.
---
If you would like to learn more about our Local Governing Bodies or contact them, please use the below links to visit each school directly.
Chesham Bois Church of England School
Great Horwood Church of England School
Padbury Church of England School
St John's Church of England Primary School
Longwick Church of England Combined School
Christ the Sower Ecumenical Primary School IAC
St Mary's Church of England School
Elmtree Infant and Nursery School
---
Are you interested in becoming a local governor with the Oxford Diocesan Bucks School Trust?
Governors are one of the largest volunteer forces in the country and are vital to the effectiveness of a school, having an important role to play in raising and maintaining standards. Working together with other local governors, they maintain the unique aspects of a school while working to provide an environment where all can excel.
Local governing bodies are strategic, looking at the big picture. Working with the headteacher, they have responsibility for agreeing the school's development priorities and ensuring that the finances are used well to achieve these improvements. They set polices and targets that support their work, and they regularly monitor and evaluate the progress of their plans.
Local governing bodies act as a source of challenge and support to the headteacher. They are accountable for explaining the effectiveness of the school and the success of their plans and financial arrangements to parents of children at the school, the Trust or an outside body like Ofsted.
Local governing bodies require a range of skills to be effective. They regularly review their skills and competencies, assess their needs and recruit where necessary.
If you are interested in becoming a local governor, please contact the school directly in the first instance to check for any vacancies and any desired skills.