What have our schools been up to during lockdown?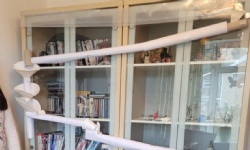 Alongside literacy and maths lessons, children have been designing, creating and testing a range of inventions, covering all curriculum areas ranging from "teacher pleasers" to marble runs and from potions to composing pieces of music. Their fabulous inventor ideas jigsaw is included below so your budding inventors can get involved.
They have had some fantastic creative results with some lovely examples of siblings working together. They have also launched a community project with children choosing to bake cakes for neighbours, collect litter and donate food to food banks.