St John's CE Pupils get Arty at home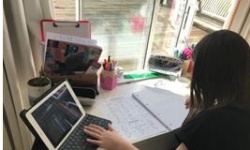 The pupils at St Johns School Lacey Green have got arty in their first week of home school.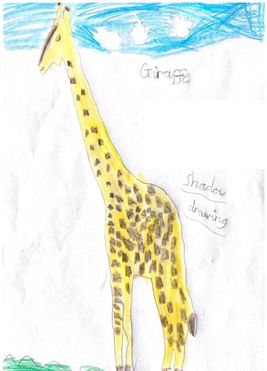 As we all adjust to our new way of life, for the time being, the teachers at St Johns have been helping their students keep busy with their home schooling.
Taking inspiration from some of the links put onto their class pages, year 2 have been perfecting their shadow drawing, with some marvellous results.
Reception have been helping us all to remain vigilant with our hand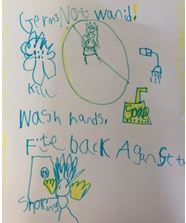 washing, and year 4 have been making amazing Roman Shields with some epic battles taking place in the children's own back gardens.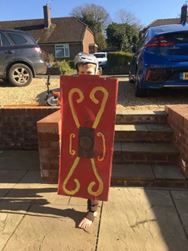 The feedback on the staffs approach to the childrens home schooling has been overwhelmingly positive. Here are a few of the comments that have come via the office this week:
- I am really impressed with the clear instructions and resources that the staff have sent through.
- Thank you all for your support, take care and stay safe.
- Thank you for the update. It is only with the greatest effort and tireless devotion of you and your staff that my children have been able to continue their studies. I for one am grateful. Keep it up.
- If one positive thing comes out of all of this I hope it's that teachers are far more recognised and appreciated for what you all do
- From a Key Worker Family - I would just like to take the opportunity to thank both you [Mr Newton] and your staff for the excellent care they gave the children under very testing circumstances today [Monday]. I hope that we can all come through this pandemic to happier times.
- Another - A big thank you to the school staff providing this invaluable service for the children of key workers.
A huge well done to Ian and the team for the outstanding support and guidance they have been providing their school community!