Great Horwood School praised for High Key Stage 2 results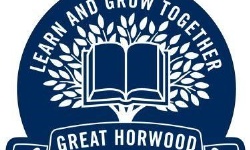 Great Horwood School have received a letter from the RT HON Nick Gibb MP, Minister for State for School Standards, congratulating them on achieving such high results in Last years Key Stage 2 assessments.
100 percent of the pupils at Great Horwood reached or exeeded the expected standard in reading at the end of Key Stage 2.
T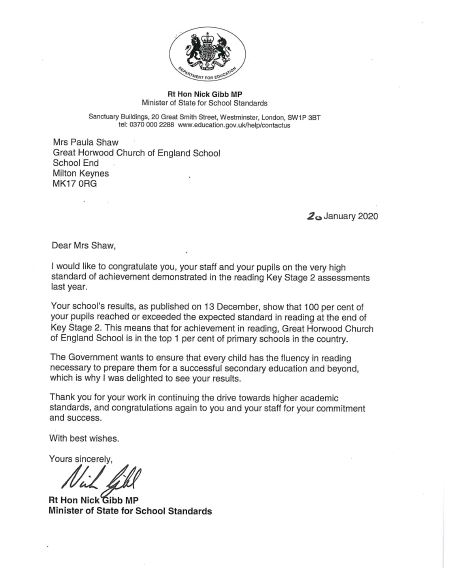 he achievement puts Great Horwood Church of England School in the top 1% of primary schools in the country. This result is a testament to the continued hard work of Mrs Paula Shaw, the Head Teacher, her staff and the support provided by the Oxford Diocesan Bucks Schools Trust, who together are committed to focus on excellence in education.
Congratulations to Mrs Shaw and her team on this honour.