Pyjama party at Elmtree Infant and Nursery School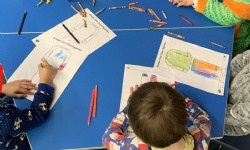 Elmtree EFF (Friends and Families) have held their annual bedtime stories this week.
The Teachers and staff stayed back and read bedtime favourites to the children attending the school. They were treated to hot chocolate and gingerbread men biscuits. Some children even designed their own pjs. What lucky children they are to have such dedicated teachers and staff.