Venue Confirmed for ODBST Leadership Conference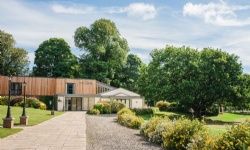 Taking place on Thursday 21st October, with exclusive use of Lane End Conference Centre's Prestigious Pavilion building, the conference will be the first chance for our Headteachers, Trustees, Chair of Governors and Central Team to meet in person since the start of the pandemic. It is an event not to be missed!
The morning will consist of engaging keynote speeches and informative sessions for all delegates. You will then be treated to a delicious buffet lunch followed by a carousel of four inspiring sessions: Diversity in reading, Pure Phonics and Cued articulation, Character Education and a Headteacher's perspective from going from darkness to light.
We cannot wait to share this experience with our schools and trustees!