Longwick School Celebrates Joining Oxford Diocesan Bucks Schools Trust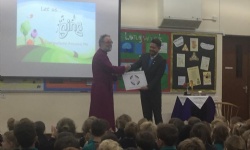 On 5th of December Teachers, Pupils, Governors both past and present and The Oxford Diocesan Bucks Schools Trust (ODBST) central team gathered in Longwick Church of England Combined Schools hall to welcome the school into the Trusts family with a celebration assembly.
Each of Longwick's Year groups focused on one of the schools Christian Values; Respect, Perseverance, Wisdom, Peace, Responsibility, Compassion, and linked them to the parable of the wise and foolish man. There were wonderful readings, theatrical shows and original pieces all illustrating how the values could be applied by each of us in our everyday lives. The children's performances culminated with the Foundation stage children bravely singing "The wise man built his house".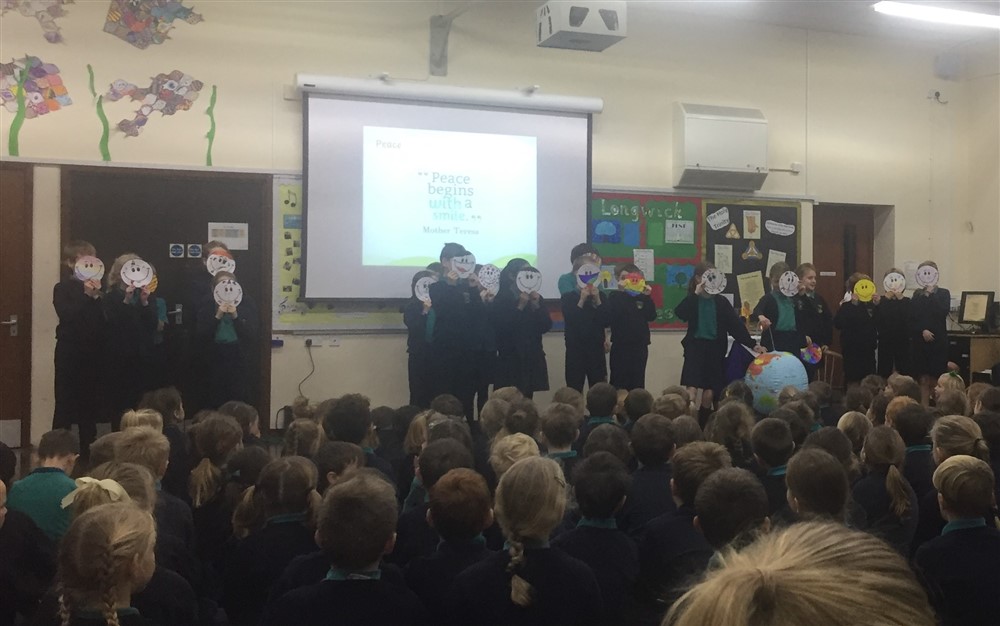 The Right Revd Alan Wilson, Bishop of Buckingham and chairman of the ODBST board took a few moments to reflect, reminding each pupil how special they are thanking them for their brilliant entertainment remarking on what a wonderful assembly it was, how it "captured the feel of the school and how great it was to see the schools values practiced in real life with the students helping and supporting each other through the performances". He then presented David Liddle, the Headteacher of Longwick School, with their ODBST plaque and welcomed the school into the growing ODBST family. It was a wonderful celebration to mark the start of the schools' journey, capturing the core commitments of the Trust, building a better future for its pupils and enabling them to flourish, achieve and enjoy life in all its fullness.