Great Horwood CofE School Ofsted Success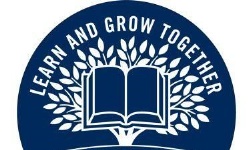 On the 26th January, Great Horwood CofE School became the second Oxford Diocesan Bucks Schools Trust school to have an inspection by Ofsted since joining Oxford Diocesan Bucks Schools Trust. We would all like to offer our warmest congratulations to Ms Shaw, all of her team and their wonderful pupils as Great Horwood was judged as continuing to be a good school. Good A good school provides well for the needs of its pupils and prepares them effectively for the next stage of their education or employment.
Great Horwood was described as a welcoming and nurturing school where pupils feel safe. Leaders have created a school where all communities are welcome. The inspector noted that pupils trust that staff will help them deal with any worries and concerns they may have and the relationships between staff and pupils are warm and respectful. Pupils actively play a role in the local community. They write letters and poems which they share with the elderly residents, sing at the village church and perform with the local brass band. One pupil said: 'Our school values of love, perseverance and respect guide us. They always help us think about what we can do to help ourselves and others.'
On the subjects of Leadership and Trust governance the report found Leaders, including the local governing board and trustees, know the school very well. Governors hold leaders to account effectively, for instance in probing their actions to ensure that pupils learn and achieve well in all subjects. Teachers and leaders value the specialist training and support provided by the trust. Staff feel appreciated and motivated by the talented headteacher. They are rightly proud to work at this school.