Wrap Around Care - Afternoon Playworker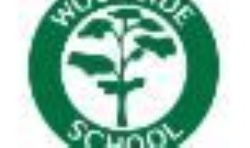 At Woodside Junior School we seek to provide a positive and healthy environment, where children feel happy, safe, and secure and enjoy and appreciate the rewards of learning. We recognise that every child has particular abilities and aptitudes, consequently every child will have the opportunity to develop them here in our school.
Children will receive an education of excellent quality, which caters for the wide range of learning styles, where all areas of their development are individually met and celebrated. This includes being taught the importance of a healthy lifestyle. The school will provide a stimulating learning environment, which allows children to develop fully their physical, academic and creative skills.
We are now seeking a Playworker in our after-school club to carry out hte key responsibilites:
To provide and safe and stimulating play environment
To assist the manager in planning, preparing and the delivery of activities which are varied and meet the children's needs.
To take a daily register of attendance and report any discrepancies to the manager and or school office asap.
To provide some support for homework should children wish to complete this whilst at the club.
To supervise tea time snack refreshments for the children.
To assist where necessary with daily administration and record keeping including times children are collected.
To establish good working relationships with parents using the club and to provide opportunities for feedback.
Keep things safe, reasonably tidy and a pleasant environment for children to relax and play.
Supervise children in outdoor play, sports and play on the adventure playgrounds when relevant and safe.
Cleaning at the end of the session or when staff ratios allow – wiping surfaces, mopping floors, stacking and emptying of dishwasher, tidying up resources and after activities etc
To contact a parent/carer in the event of emergency or the late collection of a child.
To undertake any other aspects of the club working according to need and under the direction of the club manager.
To administer first aid if appropriate.
Further information is available in the attached job description.
Closing date: 17th June 2022
Please email the completed application form and recruitment monitoring form to office@woodside.bucks.sch.uk marked for the attention of Gillian Nickless, School Business Manager
ODBST is committed to safeguarding and promoting the welfare of children and young people and expects all staff and volunteers to share in this commitment. Post holders are subject to appropriate vetting procedures and a satisfactory Disclosure and Barring Service (DBS) Enhanced check.