KS2 Class Teacher at Thomas Harding Junior School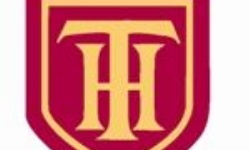 We are looking for a teacher to join our friendly team of hard working and enthusiastic professionals. We are a well resourced school with excellent IT facilities, our children display outstanding behaviour and we have extensive grounds to support curriculum delivery. We offer a commitment to professional development, support self aspiration and provide each teacher with their own laptop.
POST: Class Teacher with curriculum responsibility
Class responsibilities
To take overall responsibility for a class or group of children as designated by the Headteacher and in accordance with the national teaching standards.
This overall responsibility will include:
The provision of a stimulating, efficient and attractive working environment.
Planning, teaching, evaluating and developing agreed programmes of work to promote high educational achievement.
Making accurate and ongoing assessments of children's learning and using these assessments to inform future learning.
Maintaining systematic records of pupil achievements – assessing recording and reporting pupil progress in accordance with agreed school policy.
Having a commitment to securing at least good progress for all children in the class and recognising potential underachievement, intervening appropriately at an early stage, in particular for those children at risk of underachievement – including those who are socially disadvantaged, those with special educational needs, the more able learners and those for whom English is an additional language.
Ensuring the well being of all children in the class and to promote the principles of growth mindset and the strengthening of resilience.
To promote and maintain positive behaviours from all children, to support and utilise the school behaviour policy and to inform senior leaders at an early stage of potential concerns and vulnerabilities.
Liaison with teaching and non-teaching staff, parents, governors, educational support services and other relevant agencies, including the writing of formal reports and attendance at parent information evenings.
Welcoming parents as helpers and collaborators in the learning process of children.
Responsibility for registration and other general administrative matters relating to the class.
To oversee the equipment and resources for learning and ensure compliance with all Health & Safety standards.
To behave in a manner at all times that keeps children safe and is in line with all safeguarding expectations of the school.
To undertake a subject co-ordination role in school depending on whole school need and individual levels of experience
Be a lead teacher of the subject area and to be able to model good practice in the curriculum subject.
To keep abreast of current initiatives in the area and be able to make content relevant and accessible to the children in this school.
To monitor curriculum development through lesson observation, planning and work scrutiny and through pupil interviews.
To analyse and evaluate data pertaining to the subject areas and to use this data to inform future learning.
Ensure that the needs of all children are met and be committed to equal opportunities
To order and maintain resources and to monitor their usage.
Disseminate information and promote discussion arising from own professional development. Lead and manage school based INSET
To organise talks/reports to parents and governors
To conform to Health & Safety Regulations and to carry out responsibilities as detailed in the Health & Safety document of the school.
To carry out any other relevant duties related to the curriculum area as requested by the Headteacher