Headteacher - Thomas Harding Junior School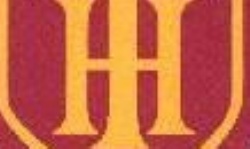 Salary: L12 - L18
We are looking for a new Head Teacher to join our Team from September 2022, as our current Head has been offered another Headship within the ODBST and will be leaving us at the end of this academic year.
The successful candidate will:
champion the school's ethos and values to lead it into its next chapter,
have a personality that fits well with the existing leadership and teaching team,
be pro-active in bringing and executing ideas that will enable the school to grow from strength to strength.
In addition to your role in nurturing the children and supporting the teaching staff, you will also work closely with the Governing body and be approachable to our parents and caregivers. You will also be expected to work collaboratively with colleagues across the ODBST and other Heads within our community and the Trust.
Thomas Harding is a Junior School in Chesham (on the Metropolitan Line and close to the M25 and M40), with a role of 230 students that reflects the cultural diversity of our community. Our guiding principles mean that children entering our school are cared for, nurtured and respected and are given every opportunity to flourish and grow.
Thanks to our strong leadership team, quality of teaching staff and positive attitude of the pupils, we received a very good OFSTED report in 2021.
The school website is an excellent resource to learn more about our values, curriculum, and past reports: www.thomasharding.org.uk
The ODBST is a dynamic and growing Multi Academy Trust with schools across Buckinghamshire and Milton Keynes where all are welcome; both Church of England schools and Community schools, for staff and pupils of all faiths and none, where staff are enabled, valued and encouraged to become outward looking, resilient learners and professionals and this is reflected in our four core values of Inclusivity, Community, Service and Empowerment.
We believe that by building effective relationships between our schools and by encouraging them to play their fullest part in the networks to which they belong, that we can work collaboratively to raise attainment and ensure schools improve together.
We are committed to the highest professional standards from our staff, providing comprehensive professional learning and development for all.
Applications should be made using the teaching application form provided on the ODBST website. Applicants should also complete and submit the recruitment monitoring form.
Your completed application should be emailed to: rlenny@thomasharding.bucks.sch.uk to be received no later than 12.00 noon on Friday 20th May 2022.
Shortlisted candidates will be contacted by phone and email shortly after.
Interviews will take place Wednesday 25th May 2022. Shortlisted candidates will be advised of the range of tasks and activities that will make up the selection process. You will be asked when invited to interview to confirm your availability to attend. If selected for interview, you will also be offered the opportunity to visit our school at 14:30 on Tuesday 24th May 2022 to informally meet with the staff and pupils of Thomas Harding Junior School.
ODBST is committed to safeguarding and promoting the welfare of children and young people and expects all staff and volunteers to share in this commitment. Post holders are subject to appropriate vetting procedures and a satisfactory Disclosure and Barring Service (DBS) Enhanced check.
ODBST is an Equal Opportunities Employer.