Site Manager - Elmtree School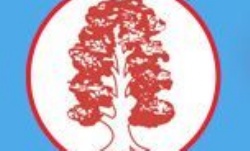 We are seeking a practical and proactive Site Manager to join our dedicated team. It requires a motivated individual who can act on their own initiative with minimal supervision. In addition to good maintenance skills, you would need to be flexible and able to respond to the changing demands of a school
Hours: 30 hours per week (working hours negotiable)
Contract type: Permanent
Salary: Actual salary £18765 - £20295
Closing date: 31/05/2022 12:00
We are seeking a highly practical and proactive Site Manager to join our dedicated team. It requires a motivated individual who can act on their own initiative with minimal supervision. In addition to an extremely high level of maintenance skills, you would need to be flexible and able to respond to the changing demands of a school
The role is permanent and will be for 30 hours per week (52 weeks with 22 days holiday). The working hours will be negotiable, but will likely involve opening/closing the school premises.
The actual salary range: £18765 - £20295
About the School
At Elmtree we pride ourselves on being a caring and happy place of learning where all children feel safe and secure. We are an inclusive school where we strive to give every child a memorable and exciting start to their lifelong journey of learning.
About the Role
We are looking for a committed Site Manager who will assist in ensuring that the school is safe secure and well maintained, so that our children and staff have the very best learning environment.
Main Duties include:
The security of the School Site
Ensuring Health and Safety regulations are followed throughout the school
Maintenance of the school buildings and grounds to a high standard
Arranging and overseeing all building works
Porterage Duties
Please see Job Description for Full Details
About the Candidate
This position is a varied and often practical role. It required a proactive and motivated individual who can act on their own initiative with minimal supervision. In addition to good maintenance skills, you need to be flexible and able to respond to the changing demands that the role brings.
Please see person specification
Other info:
Visits to the school are warmly welcomed. To arrange a visit or to find out more about the role, please contact our school office on the number below. All other recruitment documents can be found on the join us now as staff member page. Please send completed application forms to the email address below:
Tel No: 01494 771474
Email: office@elmtree.bucks.sch.uk
Elmtree Infant and Nursery School are part of the Oxford Diocesan Bucks School Trust
Safeguarding statement: Elmtree Infant and Nursery School is committed to safeguarding and promoting the welfare of children and young people and expects all staff to share this commitment. Our safeguarding policy is reflected in our recruitment process.