Detectives solve Goldilocks riddle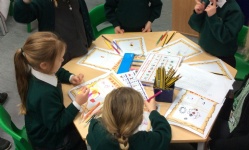 Last Monday the reception children at St John's Lacey Green came in to find their classroom replaced with a crime scene, and a video from a "police officer" who had discovered the crime scene over the weekend and left them some evidence to help them in finding out who did it!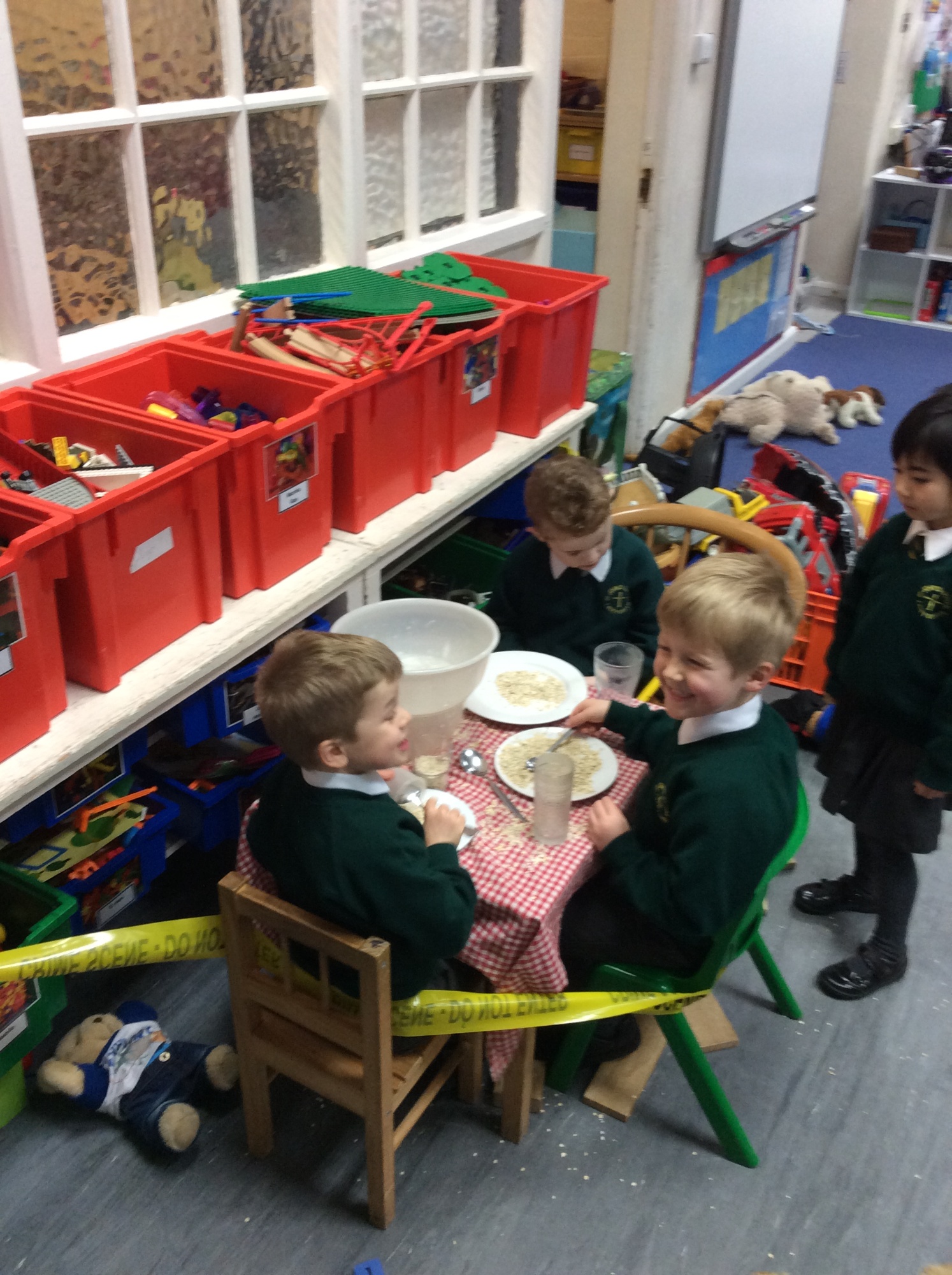 Using the evidence provided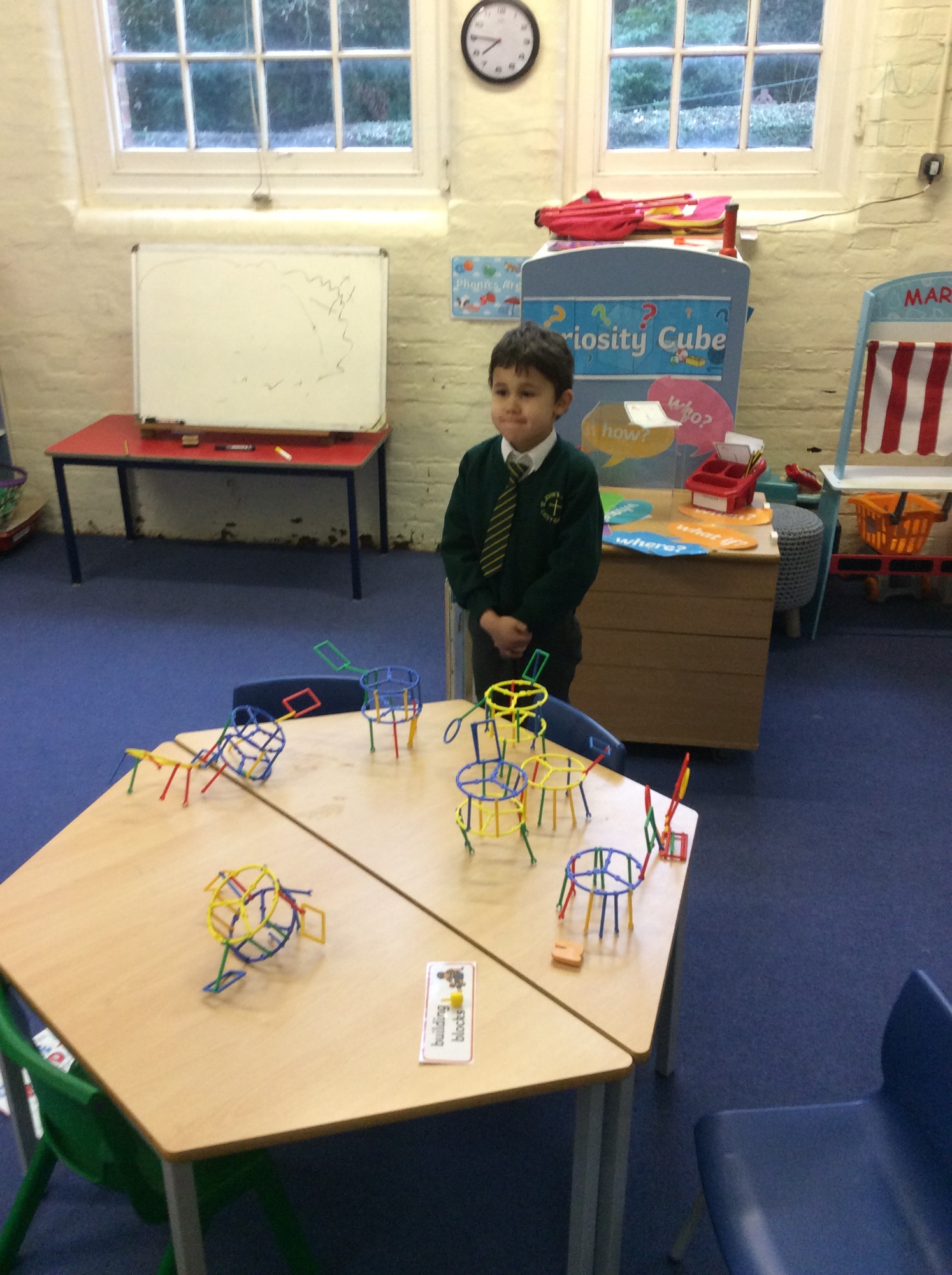 the children concluded that it was Goldilocks who committed the rime due to the porridge, the broken chair, a lock of blonde hair and ribbon. Throughout the course of the day the children were able to practice using their phonics skills to write, role-playing itch the peers, and they even got to make cctv to see if they could catch a glimpse of the perpetrator!